One of my favorite parts of being a parent is introducing Eleanor (and Charlotte soon) to new things. I love hearing her reactions and watching her comprehend. Today we went with our good friends to
The Getty
. Every time we go there, I wonder why we don't go there more often. It's an amazingly beautiful place that is free to the public (there is a fee for parking).
Charlotte slept happily in her wrap most of the time. Eleanor enjoyed learning how a bronze statue is made in one exhibit. She learned about the types of brushes and quills that Rembrandt used, but did not want to learn to write with a feather. In another exhibit, she saw medieval manuscripts and learned about how they were decorated (as seen below). They even had a place for children (and adults) to make their own manuscript page.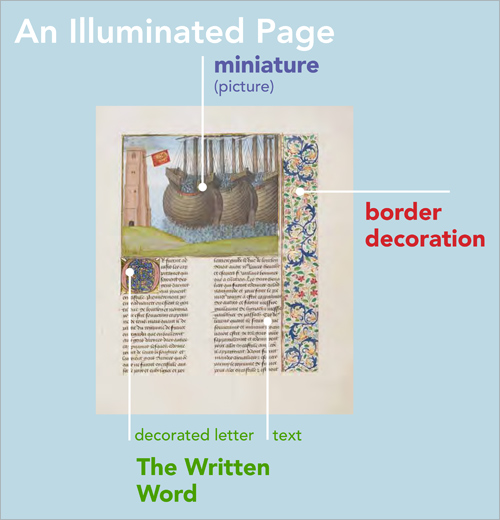 My favorite part of the afternoon was taking Eleanor to the European Impressionist Exhibit. These paintings were big and colorful. There was a portrait of Princess Leonilla. Eleanor thought she was pretty, but didn't understand how she could be a princess if she didn't have a movie about her.
She seemed to like Monet. She saw the picture below and said, "It looks like pointy cupcakes." We then had a long conversation about wheat stacks.